REVIEW: THE VAST OF NIGHT – AMAZON PRIME
28/05/2020
By: Luz Castillo
In a small town in the 1950's, Fay Crocker (Sierra McCormick) picks up a strange audio frequency as she works as a switchboard operator, so she decides to ask the local radio DJ Everett (Jake Horowitz) for help to figure out what the noise really is. They ask the residents, through the radio broadcast, if they have any information, but most of them are gathered watching a basketball game. Their investigation seems stuck, but it soon goes forward when they receive an anonymous call with a promising lead, and since then every step they take is filled with mystery.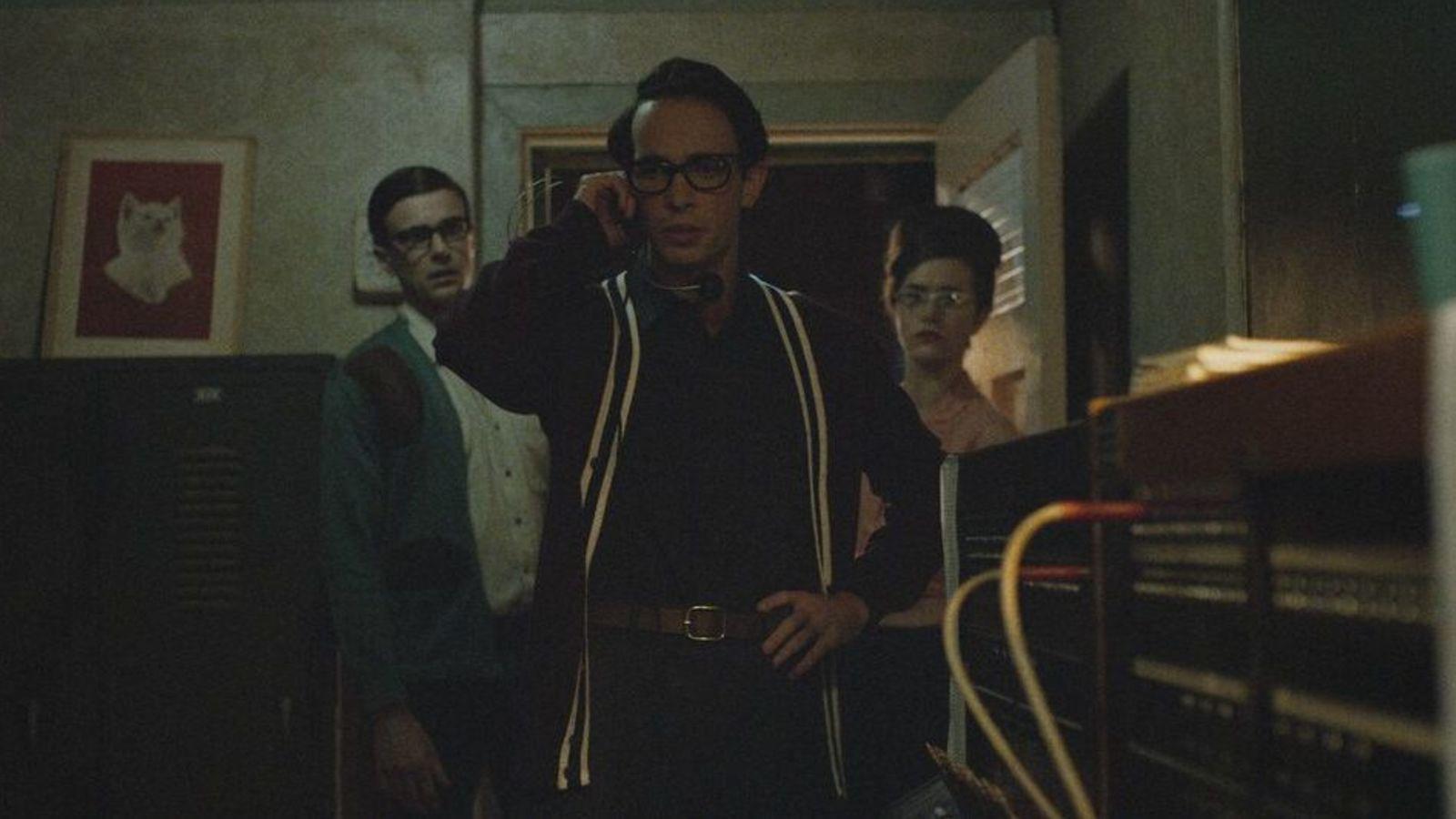 In the beginning all interactions seem normal, we are presented with common information about the place and the characters, but it can be quite overwhelming. The information is excessive and repetitive, which makes the first minutes seem longer than they really are, but it sets the rules of the film, which is guided by dialogue rather than picture.
The Vast of Night starts as if it were an old TV show, it takes advantage of the technology available at the time of the story, and switches between colored high definition scenes and black and white scenes that look like something we could be watching on an old television screen. These switches are useful to build the world but can create a barrier that makes the willing suspension of disbelief a difficult feat, but it is not so constant that it becomes a bother.
This story also seems to be told in the dark, very few scenes are completely filled with light, and there are also times when we can only hear different sounds and voices, as if we were listening to the radio.
The progression of this story is remarkably interesting, even though it is mostly carried by sounds and dialogues and does not rely on typical sci-fi special effects, it can definitely keep you on the edge on your seat. It creates its atmosphere perfectly from the beginning, so the audience is immersed in the dark mystery the characters are trying to unravel. When it comes to showing the unknown, this film will evoke its essence and invite you to use your imagination rather than show a cliché sci-fi picture.
THE FILM IS AVAILABLE IN AMAZON PRIME FROM MAY 29.